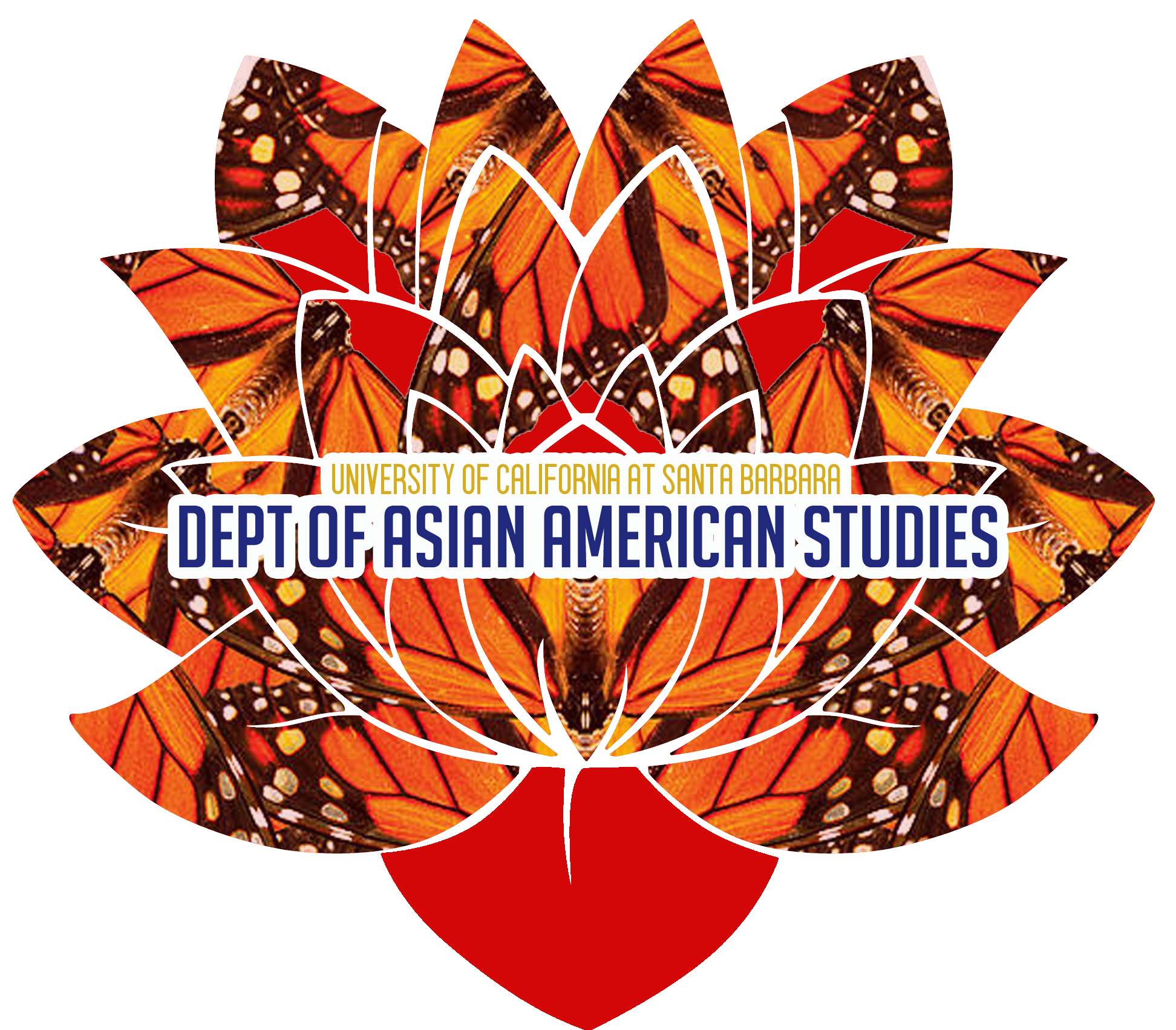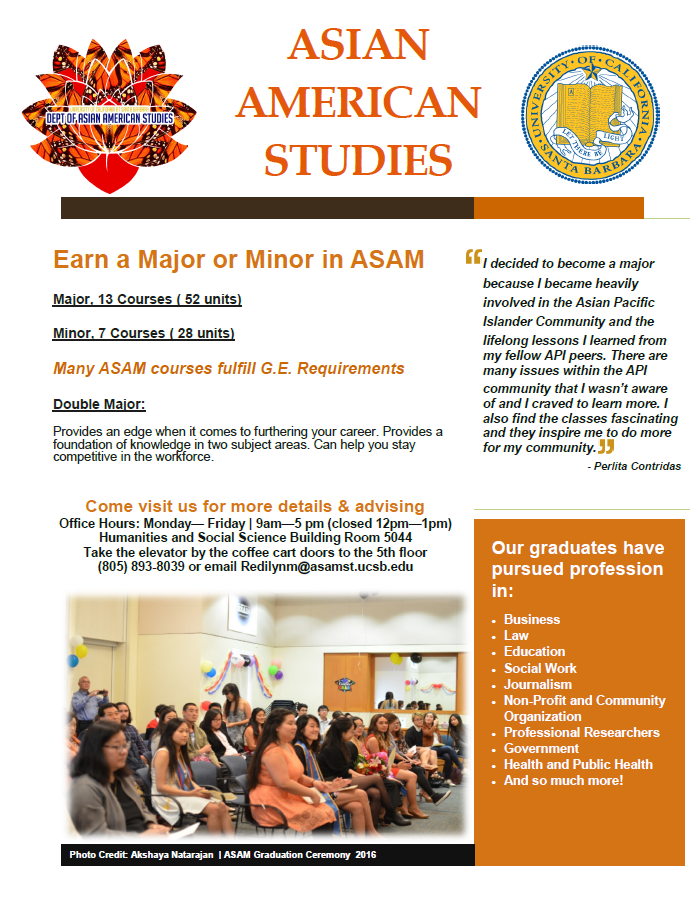 The Department of Asian American Studies at UCSB was the very first academic department dedicated to the study of Asian Americans at a major research university, and the first department in the United States to offer a Bachelor of Arts degree in Asian American Studies.
The Department offers undergraduate majors the opportunity to study and understand the experiences of Asian Americans, particularly their histories, communities, and cultures. Students learn to evaluate the existing literature in Asian American Studies, to analyze a variety of data on Asian Americans, to conduct original research, and to participate in internships and social justice issues.
A minor degree, Honors program, and community studies courses are also available to students. The Department provides a well-rounded, interdisciplinary curriculum which engages approaches from traditional disciplines, including history, sociology, anthropology, and literature, as well as from interdisciplinary scholarship in women's studies, law and society, public policy, global studies, social movements, cultural studies, and film and media studies.
New course is now offered for  Winter 2017!!
 AS AM 9 (Will count towards ASAM minor/major requirements)!
Enroll now before class is full!!
Race and Resistance:  Asian, Black, Chicana/o, and Indigenous Freedom Dreams and the Meanings of Solidarity
Professor Diane Fujino
Monday, Wednesdays 3:30-4:45, Girv 1004
In this turbulent moment, this course offers a study of the past to better understand and participate in changing the present and the future.  The course will focus heavily on the Long 1960s and freedom struggles by Asian Americans, Blacks, Chicana/os and Indigenous Peoples, but also examine current struggles.  We will study the movements for ethnic studies and democratic education, fair housing, and labor and land rights, as well as movements to oppose police violence, segregation, and war.  We will take a comparative or relational race approach to think about how different groups are racialized, the meanings of solidarity, and their visions of freedom.  This is a large, lower-division course.
Note: On Gold, the course is titled, "Asian American Freedom Struggles & Third World Resistance."  But the course will now will have a greater comparative race focus on Asian, Black, Chicana/o, and Indigenous freedom struggles. 
John S. W. Park | "Coming Into an Awareness:Unlawful Children in American Law and Society"