Event Date:
Wednesday, June 3, 2015 -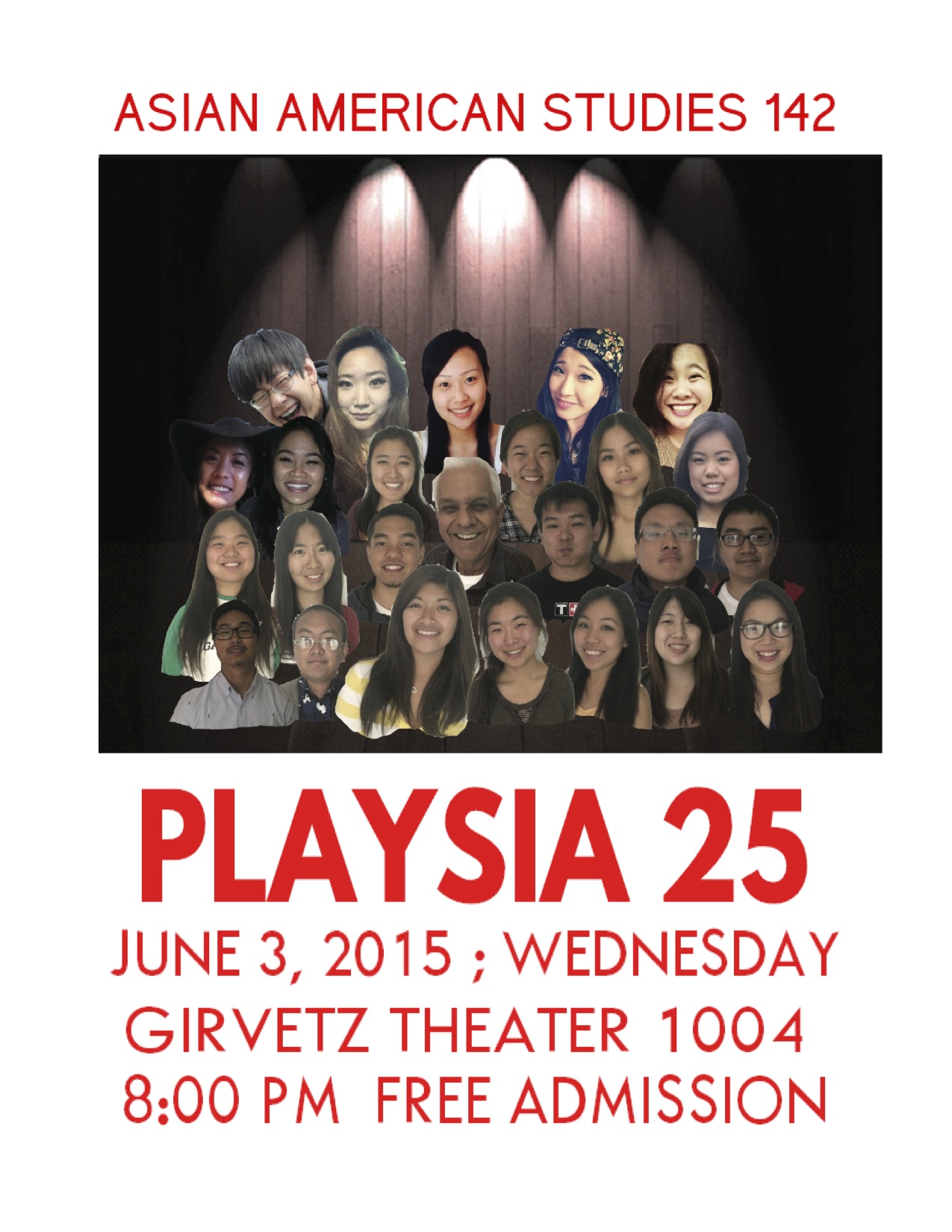 PLAYSIA 25
ASAM 142: Introduction to Asian American Performance
Spring 2015
This course purpose is to examine Asian American narratives and issues that introduce the student to a general idea of what theatre is all about.
Students have worked the entire quarter creating original works that will incorporate music and video elements through their show.
This final performance will give students the opportunity to shine their skills and provide a memorable performance.
Come by and support your friends, peers, and students in this year long awaited performance!
May 20, 2015 - 9:48am