Event Date:
Wednesday, February 12, 2020 -

12:30pm

to

2:00pm
Event Location:
Asian American Studies Conference Room - HSSB 5024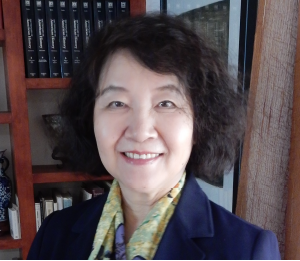 Please join our faculty in the Department of Asian American Studies for
lunch and a presentation by Professor Xiaojian Zhao. Professor Zhao's
most recent book, co-authored with Emily Honig, Professor of History at
University Press. The book tells a complex story of one of the most
significant policies of the Great Proletarian Cultural Revolution. For over a
decade, the Chinese Communist government had sent millions of young
people to remote rural areas of China, ostensibly to learn valuable lessons
from the "poor and lower-middle peasants." Through rich archival work,
this revisionist history shows how the sent-down youth, their parents, and
local and rural officials often disregarded, circumvented, and manipulated
state policies to pursue their own interests. In time, they undermined this
Maoist project and helped to reshape the Chinese state itself.
We are honored to present Professor Zhao's newest research, and we invite
you to hear a new interpretation of the sent-down youth movement. A
prolific historian and award-winning author, Professor Zhao has been a
member of our department since 1994.
February 10, 2020 - 1:03pm